Affiliations
ASSOCIATIONS AND MEMBERSHIPS
Warren Morris is a member of the following organizations: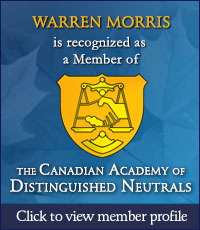 The Canadian Academy of Distinguished Neutrals is the country's foremost invite-only association, recognizing experienced ADR practitioners. Mr. Morris was inducted as a Charter Member of the Ontario Chapter in Sep 2020.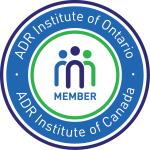 The
ADR Institute of Ontario
is the largest professional association for mediators, arbitrators and other ADR (Alternative Dispute Resolution) professionals in Ontario

The
Toronto Resource Partners (TRP)
is a group of individual professionals, representing different business disciplines, each dedicated to helping their own clients resolve their business challenges with the timely introduction of one or more TRP members.

The Financial Service Commission of Ontario licenses mortgage brokers, agents, brokerages and administrators in Ontario. Licensed mortgage professionals have met specific education, experience and suitability requirements.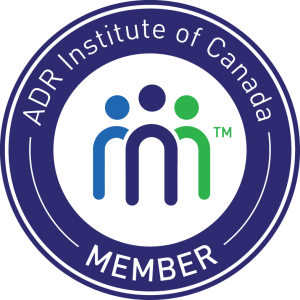 The
ADR Institute of Canada (ADR Canada)
is a national non-profit organization that provides national leadership in the development an promotion of dispute resolution services in Canada.